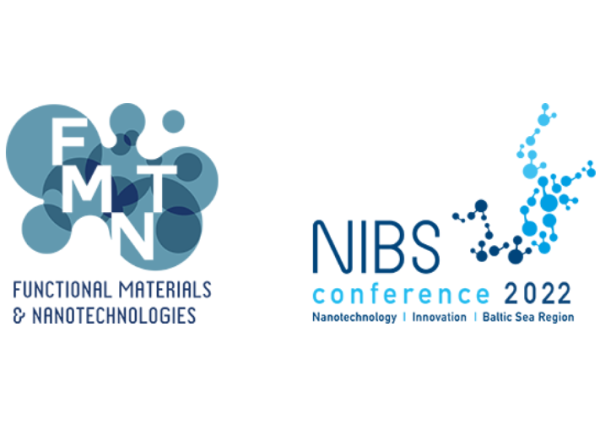 As in previous years, NINa SH organizes the international nanotechnology conference NIBS 2022 (Nanotechnology and Innovation in the Baltic Sea Region) in cooperation with the University of Southern Denmark and Kaunas University. This year, the event will be hosted at the House of Science at the University of Latvia in Riga as a co-conference of "FM&NT" on July 04-06, 2022 in the city of Riga (Latvia).
The NIBS conference series offers an ideal opportunity to increase your visibility as a scientist, company or other stakeholder in the field of nanotechnology within the Baltic Sea region. Attendees from industry, academia and municipalities enter in a dialogue about the potential for interdisciplinary applications and new products from nanotechnology.

The FM&NT conference series bring together scientists, research staff, engineers, students as well as experts in a wide range of the most demanding application areas from research institutes, universities and related industrial companies, thus promoting international co-operation, stimulating research and innovation of various materials and technologies, which in future could become high-added value products and devices.
We believe that the joint conference will give new perspectives, collaboration opportunities and innovation ideas, that gain stronger value in eye-to-eye meetings. Therefore, joint conference FM&NT – NIBS 2022 is planned as an on-site event to be held in the citz of Riga at the House of Science of the University of Latvia. However, the FM&NT – NIBS 2022 will be organized responsibly regarding the epidemiological situation.
For further information and registration please visit