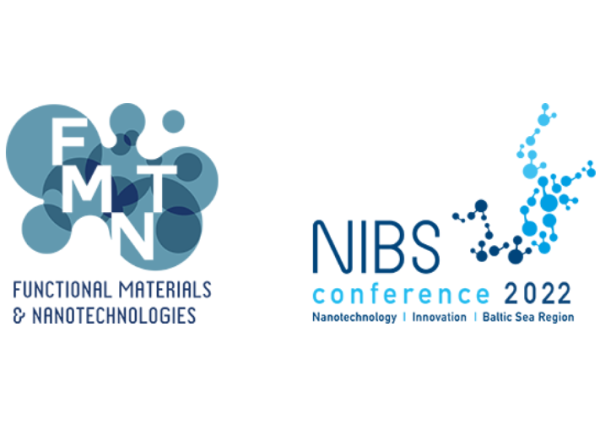 Wie in den vergangenen Jahren organisiert NINa SH die internationale Nanotechnologiekonferenz NIBS 2022 (Nanotechnology and Innovation in the Baltic Sea Region) in Zusammenarbeit mit der University of Southern Denmark und der Kaunas University. In diesem Jahr wird die Veranstaltung im Haus der Wissenschaft an der Universität von Lettland in Riga als Co-Konferenz von "FM&NT" vom 04. bis 06. Juli 2022 in der Stadt Riga (Lettland) abgehalten.
Die NIBS-Konferenzreihe bietet eine ideale Gelegenheit, Ihre Sichtbarkeit als Wissenschaftler, Unternehmen oder sonstiger Akteur im Bereich der Nanotechnologie im Ostseeraum zu erhöhen. Teilnehmer aus Industrie, Wissenschaft und Kommunen treten in einen Dialog über das Potenzial für interdisziplinäre Anwendungen und neue Produkte aus der Nanotechnologie.
Die FM&NT-Konferenzreihe bringt Wissenschaftler, Forschungsmitarbeiter, Ingenieure, Studenten sowie Experten in einer Vielzahl anspruchsvoller Anwendungsbereiche aus Forschungsinstituten, Universitäten und verwandten Industrieunternehmen zusammen und fördert so die internationale Zusammenarbeit, die Forschung und die Innovation verschiedener Materialien und Technologien, die in Zukunft zu Produkten und Geräten mit hohem Mehrwert werden könnten.
Wir sind davon überzeugt, dass die gemeinsame Konferenz neue Perspektiven, Möglichkeiten der Zusammenarbeit und Innovationsideen bieten wird, die bei Begegnungen auf Augenhöhe stärker zum Tragen kommen. Daher ist die gemeinsame Konferenz FM&NT – NIBS 2022 als Vor-Ort-Veranstaltung geplant, die in der Stadt Riga im Haus der Wissenschaft der Universität Lettlands stattfinden soll. Die FM&NT – NIBS 2022 wird jedoch mit Rücksicht auf die epidemiologische Situation organisiert.
Für weitere Informationen und die Anmeldung besuchen Sie bitte