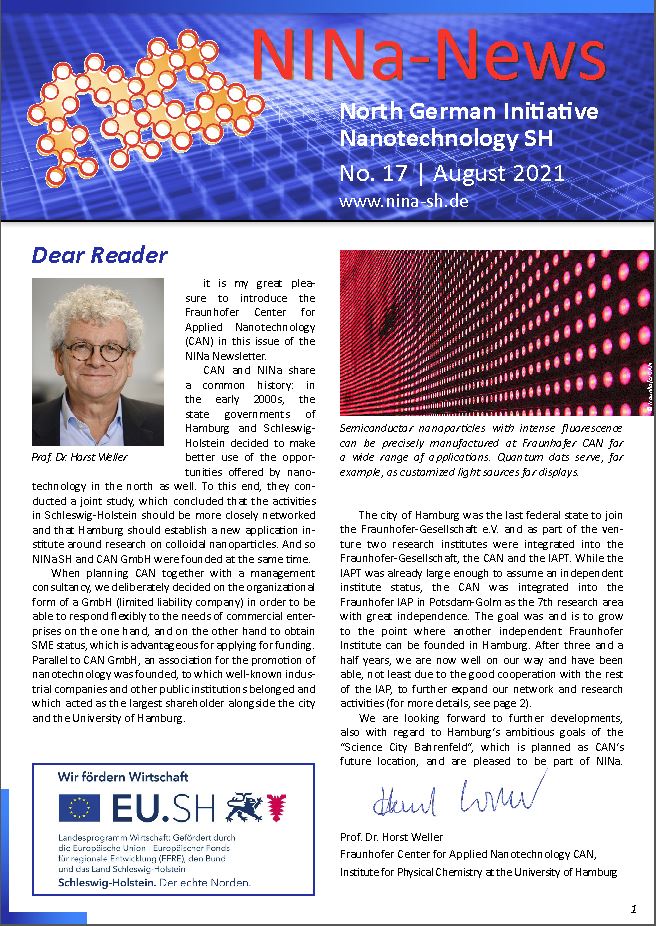 The Fraunhofer Center for Applied Nanotechnology CAN in Hamburg
Interreg-Project CheckNano: safe products thanks to nanoparticle detection
Interdisciplinary nanotechnology at the NanoBioMedical Center in Poznan
The DLR Institute for Maritime Energy Systems develops the emission-free shipping of the future
We like to cover your innovative company, your latest scientific results or your nanotechnology-related event!
Just tell us your topic.
If you would like to receive the quarterly NINa SH newsletter as pdf via e-mail for free, subscribe to the NINa SH mailing list (external link).