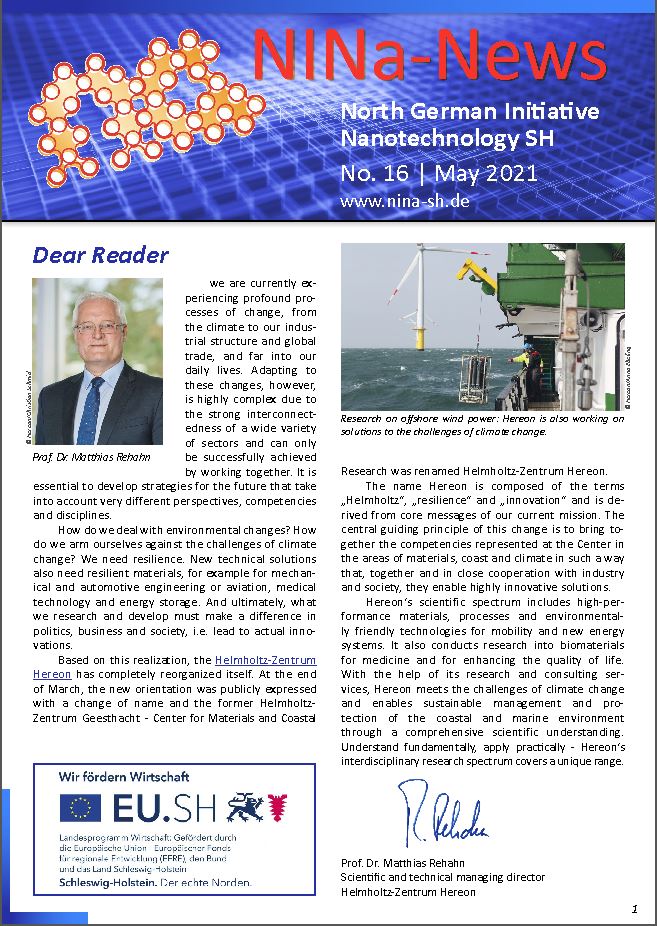 The Helmholtz-Zentrum Hereon
25 million euros for innovative medical sensor technology and bio-inspired information processing
Bridging the gap between research and industry at the Center for Industrial Electronics in Sonderburg, Denmark
Virtual events: The international conference NIBS and the symposium Nanotechnology and Innovation in Gothenburg
Supporting maritime innovation at TransMarTech
We like to cover your innovative company, your latest scientific results or your nanotechnology-related event!
Just tell us your topic.
If you would like to receive the quarterly NINa SH newsletter as pdf via e-mail for free, subscribe to the NINa SH mailing list (external link).