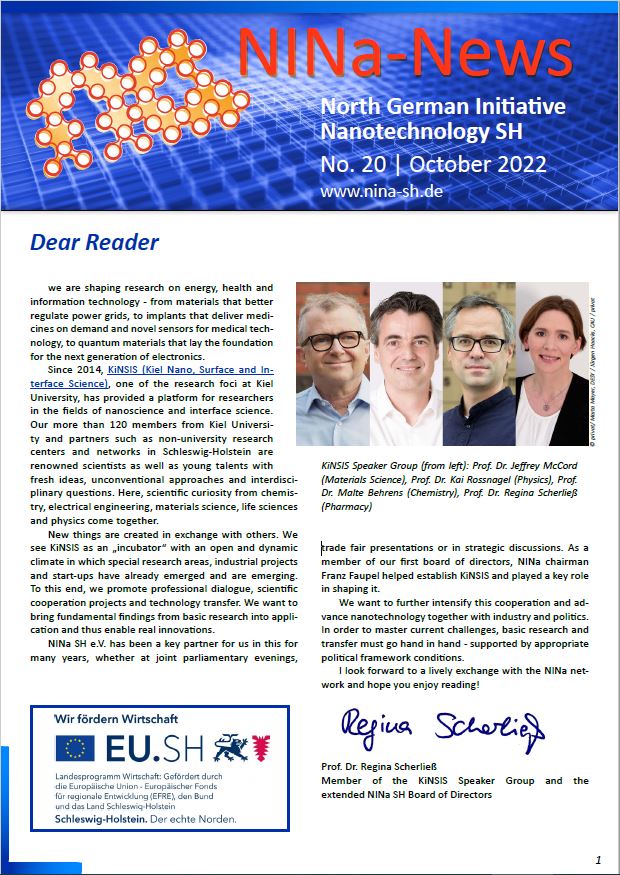 New research group Bioinspired Materials and Biosensor Technology at CAU Kiel
Innovative batteries from CUSTOMCELLS
Award-winning analytical technology from Danish company cphnano
International Nanoworkshop 2023, new Baltic Sea Catalysis teaching network.
We like to cover your innovative company, your latest scientific results or your nanotechnology-related event!
Just tell us your topic.
If you would like to receive the quarterly NINa SH newsletter as pdf via e-mail for free, subscribe to the NINa SH mailing list (external link).