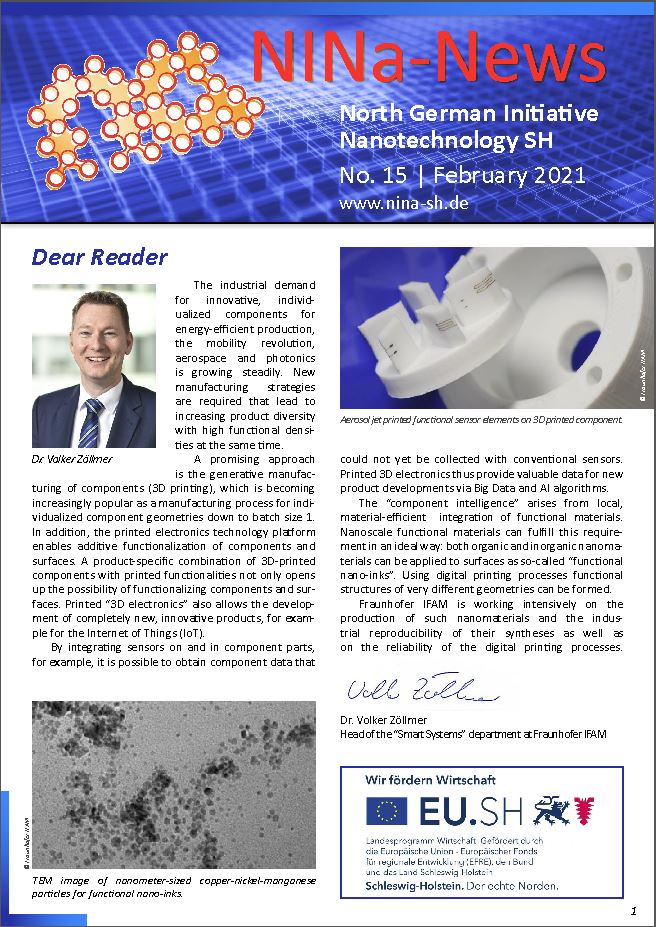 3D printing and nanotechnology at Fraunhofer IFAM
Possibilities in metallic 3D printing unique for northern Germany at Kiel UAS
Additive manufacturing from Lütjenburg: 3D printing for dentistry
3D printing in medicine and technology: from nano to "heavy metal" at Fraunhofer IMTE
Application-oriented 3D printing at the Lübeck Technical Center
Highlights: 25 million euros for special research areas at CAU Kiel
We like to cover your innovative company, your latest scientific results or your nanotechnology-related event!
Just tell us your topic.
If you would like to receive the quarterly NINa SH newsletter as pdf via e-mail for free, subscribe to the NINa SH mailing list (external link).