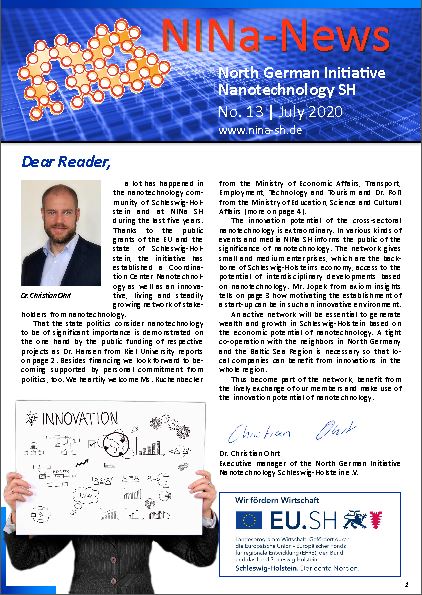 Public funding of the next generation of energy storage at Kiel University,
the start-up axiom insights from Hamburg uses brilliant x-rays for imaging to advance new cures,
digitalization and new experts supporting NINa SH,
highlights: Reallabor Norddeutschland demonstrates energy transformation, gas sensor for acetone from the 3-D printer.
We like to cover your innovative company, your latest scientific results or your nanotechnology-related event!
Just tell us your topic.
If you would like to receive the quarterly NINa SH newsletter as pdf via e-mail for free, subscribe to the NINa SH mailing list (external link).