NINa SH presents in its quarterly newsletter partners and latest highlights from science, industry and politics in the field of innovative nanotechnology.
We like to cover your innovative company, your latest scientific results or your nanotechnology-related event! Just tell us your topic.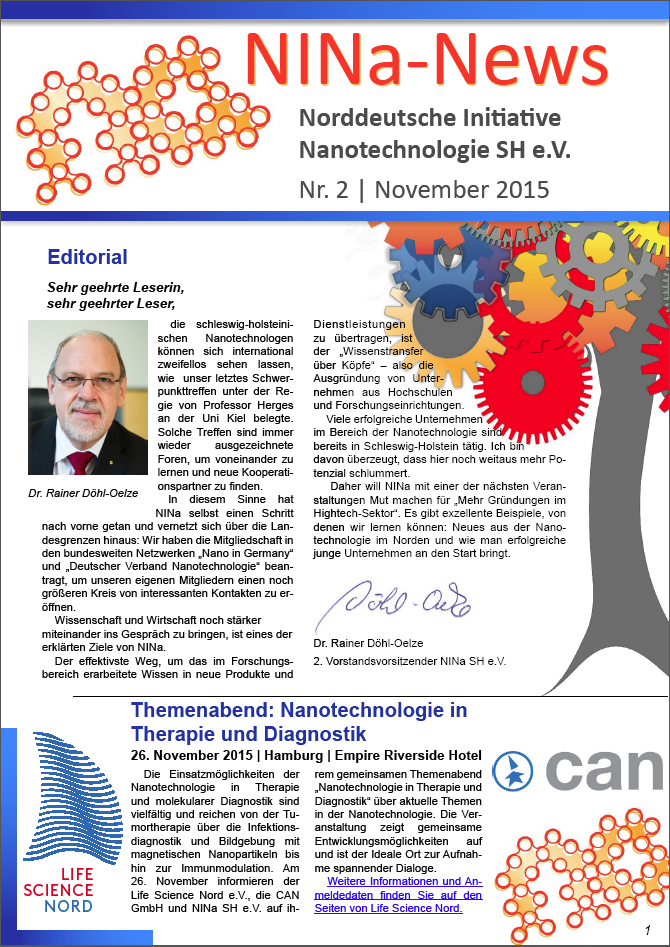 Nanotechnology in therapy and diagnosis, success with brilliant nanotechnology made by Incoatec, Future Day 2016 at Kiel University: new talents for science and industry, highlights: molecular motors win Diehls-Planck-Prize, helium atoms used as precision tools.
...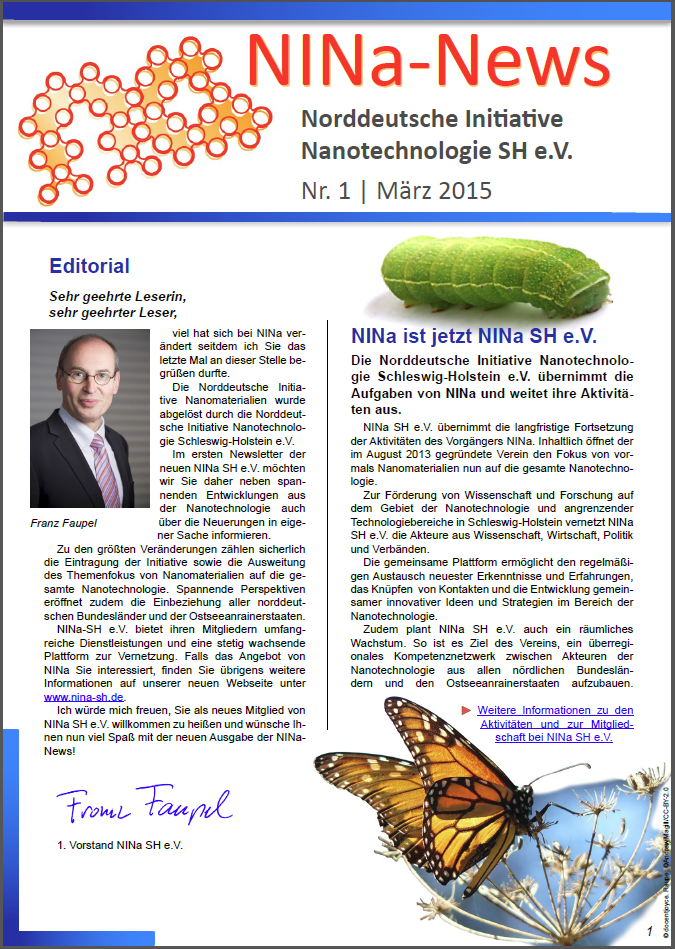 NINa becomes NINa SH e.V., the new board of directors of NINa SH, coordination center nanotechnology in Schleswig-Holstein, highlights: switchable super-absorber, optimized nano-crystals for solar cells.
...
Newsletter archive of the former North German Inititative Nanomaterials