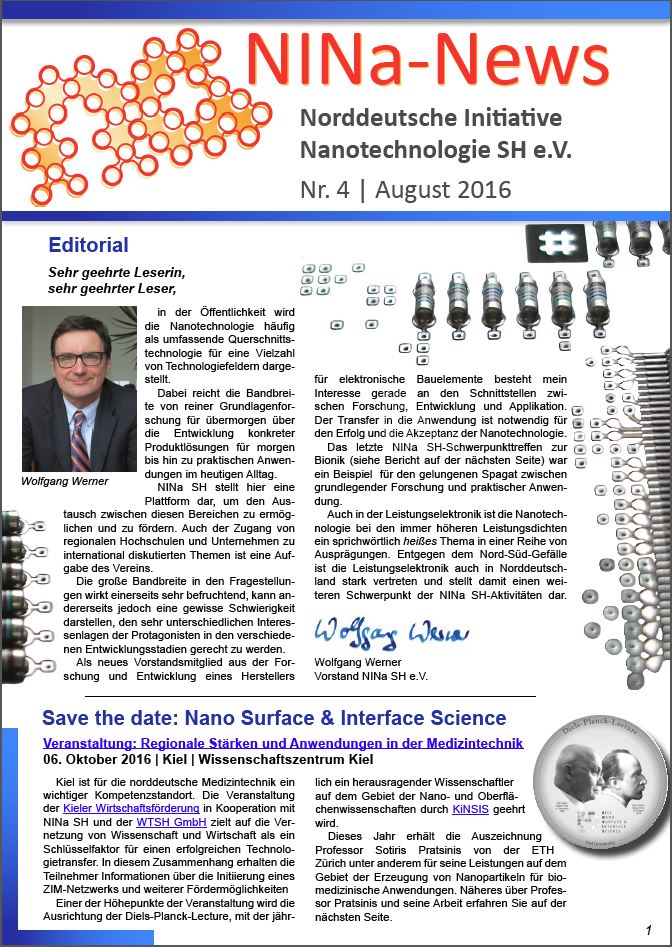 Applied nanotechnology from ETH Zürich,
innovation leader nature: focus meeting nanobionik,
highlights: global research – Kiel University meets Kobe, 11 mio. Euro for new collaborative research center 1261 at Kiel University, collaborative research center 986 starts into second phase in Hamburg.
We like to cover your innovative company, your latest scientific results or your nanotechnology-related event!
Just tell us your topic.
If you would like to receive the quarterly NINa SH newsletter as pdf via e-mail for free, subscribe to the NINa SH mailing list (external link).