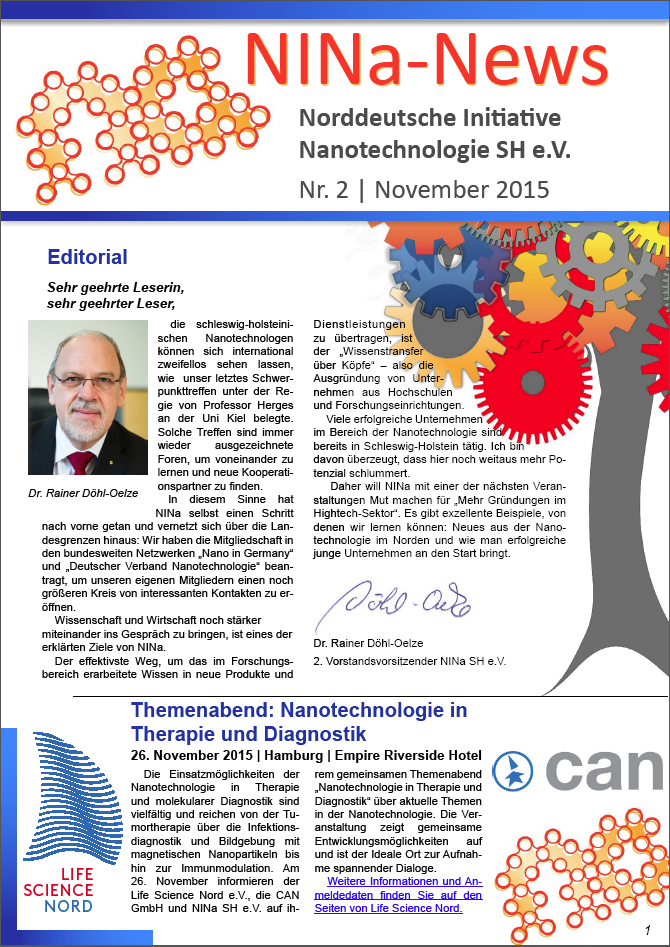 Nanotechnology in therapy and diagnosis,
success with brilliant nanotechnology made by Incoatec,
Future Day 2016 at Kiel University: new talents for science and industry,
highlights: molecular motors win Diehls-Planck-Prize, helium atoms used as precision tools.
We like to cover your innovative company, your latest scientific results or your nanotechnology-related event!
Just tell us your topic.
If you would like to receive the quarterly NINa SH newsletter as pdf via e-mail for free, subscribe to the NINa SH mailing list (external link).