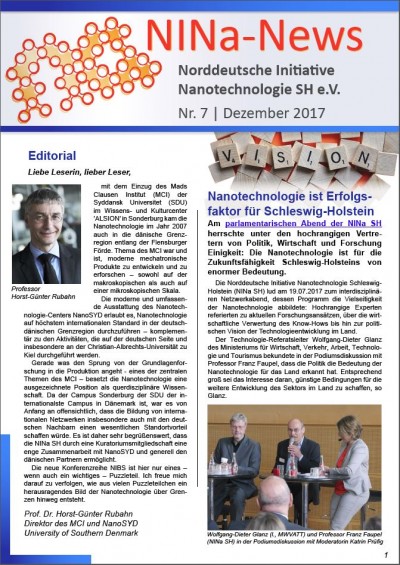 Parliamentary congress on nanotechnology in Schleswig-Holstein,
10th anniversary of the research center NanoSyd in Sonderburg/Denmark,
Center for Hybrid Nanostructures opens in Hamburg,
DESY research services for company,
Kiel University welcomes Japanese delegation from Kobe,
highlights: novel composite material made of carbon nano tubes, conference NIBS 2018 in Denmark.
We like to cover your innovative company, your latest scientific results or your nanotechnology-related event!
Just tell us your topic.
If you would like to receive the quarterly NINa SH newsletter as pdf via e-mail for free, subscribe to the NINa SH mailing list (external link).