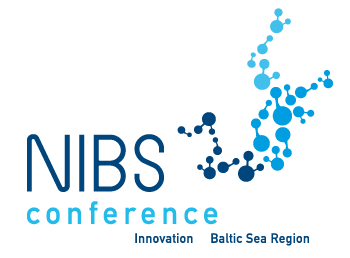 Im Juni wird die internationale Konferenz "Nanotechnology and Innovation in the Baltic Sea Region" (NIBS) zum dritten Mal stattfinden. Dieses Jahr wird die Veranstaltung am NanoBioMedical Centre der Adam Mickiewicz Universität in Posen/Polen als Co-Konferenz der NanoTech Poland 2019 ausgerichtet.
Zur Anmeldung: nanotechpoland.amu.edu.pl

Was ist NIBS?
Die Konferenz NIBS wird vom Mads Clausen Institut der Süddänischen Universität, der Kaunas University of Technology (Litauen), der Christian-Albrechts-Universität zu Kiel und NINa SH organisiert.
Teilnehmer aus Industrie, Forschung und Politik sind eingeladen, im Rahmen der Konferenz in einen Dialog über das Potenzial interdisziplinärer Anwendungen von Nanotechnologie zu treten.
NIBS bietet:
Präsentationen zum neuesten Stand von Forschung und Technik
Matchmaking Events
Eine Kommunikationsplattform zwischen Nachwuchstalenten und erfahrenen Vertretern aus Wissenschaft und Industrie
Die Konferenz ist in drei Thementage gegliedert:
NIBS Innovation Day (Mittwoch, 5. Juni),
Joint Symposium (Donnerstag, 6. Juni),
Joint Young Researchers Forum (Samstag, 8. June)
Die NIBS wird gemeinsam mit der Konferenz und Ausstellung NanoTech Poland 2019 veranstaltet. Teilnehmer der NIBS können auch Vorträge und andere Aktivitäten der NanoTech Poland 2019 besuchen.
Anmeldung und weitere Informationen finden Sie unter nanotechpoland.amu.edu.pl.
Warum NIBS?
Im Gegensatz zu nationalen Konferenzen einerseits und großen internationalen Konferenzen andererseits fokussiert NIBS auf die Akteure der Ostseeanrainerstaaten sowie deren Kooperationspartner.
Dadurch ist die NIBS die perfekte Möglichkeit um die Sichtbarkeit als Wissenschaftler, Unternehmen oder anderer Akteur auf dem Gebiet der Nanotechnologie im Ostseeraum zu steigern. Profitieren Sie von einem aktiven regionalen Nanotechnologie-Netzwerk und einer idealen Umgebung um neue Projekte und Start-ups zu entwickeln oder neue Kooperationspartner und Kunden zu gewinnen.
Call for contributions
Themen für Beiträge umfassen unter anderem:
Plasmonen
Funktionale Nanomaterialien
Nanotechnologie für die Ernährung
Nanotechnologie in der Energie
Keynote Redner
Prof. Dr. Thomas Klassen, Institut für Werkstoffforschung, Helmholtz-Zentrum Geesthacht Zentrum für Material- und Küstenforschung
Dr. Alexander Roberts, Center for Nano Optics, Mads Clausen Institut, University of Southern Denmark, Dänemark
Prof. Dr. Thorsten M. Burzug, Institut für Medizintechnik, Universität zu Lübeck
Prof. Dr. Alexandre Dmitriev, Deparment of Physics, University of Gothenburg, Schweden
Contributed Talks
Prof. Tomas Tamulevičius, Faculty of Mathematics and Natural Sciences, Kaunas University of Technology, Litauen