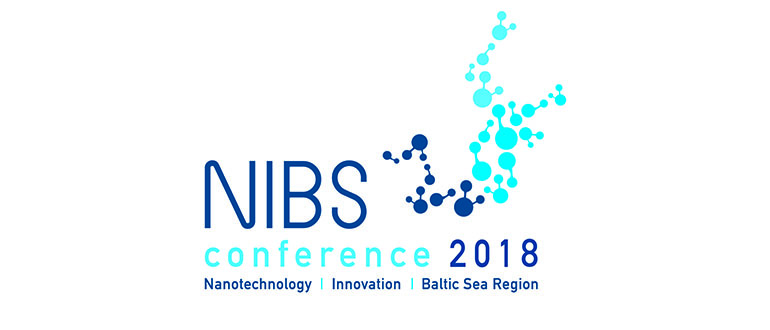 Die Konferenz NIBS vom 30. Mai bis 1. Juni 2018 ist die ideale Gelegenheit, Ihre Sichtbarkeit als Wissenschaftler, Unternehmen oder anderer Akteur aus dem Bereich der Nanotechnologie in der Ostseeregion zu erhöhen. Das aktive Nanotechnologie-Netzwerk bietet eine perfekte Plattform um neue Projekte oder Start-Ups zu initiieren und neue Partner oder Kunden zu finden.
Unternehmen und Forschungseinrichtungen präsentieren auf der NIBS aktuelle Trends aus dem Bereich der Nanotechnology. Junge Wissenschaftler präsentieren ihre Arbeit und können unternehmerische Chancen erschließen. Teilnehmer aus Industrie, Wissenschaft und Politik sind eingeladen, in einen Dialog über das Potential interdisziplinärer Anwendungen und neuer Produkte der Nanotechnologie zu treten.
NIBS bietet:
– State-of-the-art inspirierende Vorträge
– Matchmaking events
– Eine Austauschplattform zwischen erfahrenen und jungen Wissenschaftlern aus Industrie und Wissenschaft
Im Gegensatz zu nationalen Konferenzen versammelt NIBS Akteure der Nanotechnologie aus dem Ostseeraum, in dessen Gebiet ein sehr großes Innovationspotential durch die Entwicklung neuester Technologien besteht.
Die NIBS Konferenz wird organisiert von dem Mads Clausen Institut der University of Southern Denmark, der Kaunas University of Technology (Litauen) und NINa SH.
Registrierung und weitere Informationen: NIBS an der SDU
Wichtige Daten:
Deadline für die Einreichung von Abstracts: 14 May 2018
Deadline für die Registrierung: 14 May 2018
Konferenz: 30 May to 1 June 2018